Shannons German Auto Display
Shannons German Auto Display
2016
** Updated details ** Please note the change of location due to recent wet weather **
Shannons German Auto Display 2016 will be in the Treasury Carpark, Langton Cres, Parkes ACT on Sunday 18 September.
This is our wet weather location and will be used due to soaked ground at the original location.
Show is generally open from 9 - 3. Clubs should liaise with their relevant members to confirm arrival times.
All entrants cars are to have a drip tray, regardless of engine condition.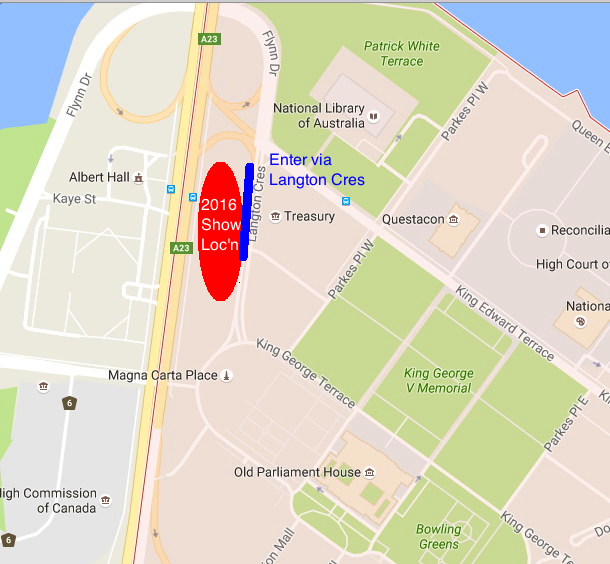 VW Entry Forms - download the form here, fill it in and save time on the day:
http://www.clubvw.org.au/assets/documents/canberra/2016_Entry_Form.xls
$10 entry per car.
Food and drink on sale at the event.
The show is only a short walk from Floriade (over the Commonwealth Ave bridge) in case any families wish to visit during the day.

Free entry for public, although donations are gratefully accepted for the charity.
Entrants should check with their individual clubs on entrants fees and requirements to show their car.


Entrants from 8.30am, Marshals will direct you to a position.
Positions for vehicle display are limited due to the new location, we recommend that cars for display arrive early to avoid missing out.
Entrants fee – all cars being displayed are to pay an entry fee to their individual club. For VW entrants, the fee will be collected as you arrive.
All VW entrants are to register at the VW tent immediately upon arrival.