For Sale
Classifieds are free to Club VeeDub Sydney members. Ads submitted will appear here and in our club magazine Zeitschrift for two months (or longer if requested). The deadline for classifieds to appear in Zeitschrift is the first Thursday of the month, and the magazine is published the week after. Ads will appear first in Zeitschrift, so that our Club Members see them before the general public does. They will then be posted here a week or two later.
Members should email their For-Sale ads to the Editor. Non members can purchase an ad online or post their ad with a $10.00 cheque/money order to the Secretary, Club VeeDub Sydney Inc., PO Box 324 Mortdale NSW 2223.
Photos can be included with your ad - just email JPGs to the Editor.

This page last updated: May 2022
New Ads:
Wanted:- I am looking for someone with a white, early 1960s (1960-62) Beetle who may be willing to take part in a documentary movie. I am looking to recreate the trip my father and his best mate took to Sydney in late 1962. They're both now in their 80s and I want to recreate their trip, hear their stories and reflect on the changes in Australia and in their lives in those years. Would be grateful in you could check with your membership. Trip would be Melbourne to Sydney over 3-5 days, and would pay for car with driver, expenses and return. Not 100% yet certain will go ahead: am currently sussing out options. If you can help, please contact me at drmvantwest@yahoo.com.au Many thanks Melanie
Wanted:- Back issues of Zeitschrift. As a forgetful 85-year old member, I forgot to renew my membership last year due to the pandemic and the north coast floods. I am after the November and December 2021, and January, February and March 2022 issues to complete my collection going back to 1988. If you can please help me, contact Bevan on 0427 535790.
For Sale:- Original 1975 VW Beetle 1303 Karmann Cabriolet. German VW factory built. Left factory 27 January 1975, originally delivered to Japan, imported to Australia early 2000. Registration until Dec 2015. Included in sale are a number of hard-to-get spare parts, including new window seals and new cylinder heads (original). Note: current cylinder heads still good. Also included is an Identity Certificate from the VW factory in Germany. Price negotiable. Only genuine buyers please. Contact Ed at ewschmidt@hotmail.com
For Sale:- Seats from Golf 1998 Mk3 GL. All offers considered. For all enquiries or more information please contact Paul Newton on 0419 400522 any time, or email pnewton@tech2u.com.au Wanted:- Hi, does any body know what after market front seats will fit a 1976 Kombi? It is complete except for front seats, or does anybody have some for sale? If you can help, please contact Bob and Jenny White on (02) 4730 4863, or 0419 437132, or email rwjawhite@bigpond.com
For Sale:- 1962 Volkswagen Beetle Year:1962 Model: Beetle Classic Number of cylinders: 4 Mileage:28,785 original Transmission: Manual Engine:1200 Body type:Sedan Exterior Grey. Rego expires:11 May 2016 Has been converted to 12 volts. Inherited from grandmother who didn't drive much. Garaged since new and mechanically sound. $19000 Please call Anna Ursino on (02) 4023 1789 (BH) or (Mob) 0410 499973, or email anna1.ursino@gmail.com
Wanted: Greetings, my name is Ian Jurgens and I'm a member of the Vic VW club. I'm looking for a T3 Syncro as a possible project car and I was speaking to Steve Carter last night and he suggested that I contact you about putting in a wanted ad in your club newsletter. Is this possible? Is anyone selling a T3 Syncro at the moment? I would be interested if you could contact me. If you can help, please contact Ian Jurgens on 0412 611 335 or email ianjurgens@gmail.com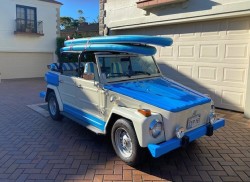 For Sale:- I've decided to sell my much loved 1974 VW Thing. I've just listed it on Carsales. I'm moving on to a new project which will likely be installing an electric powerplant into a VW or replica Porsche 356 but will keep you posted on this. I have decided about listing it in Zeitschrift. If you are interested, please feel free to contact me for more information. Kind regards, Larry Kavanagh 0439 410936 or email larrykav63@gmail.com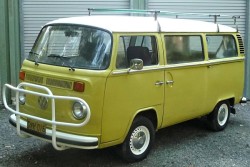 For Sale:- 1973 Volkswagen Kombi T2 Microbus. This highly collectable Kombi is now unfortunately surplus to our needs as we have now upgraded to a modern 4WD. We have done many extended trips in this much loved van - by simply removing the middle seats and putting in simple boxes which transform into bed it has made it very comfortable to travel. * Owned since 1974 (48 years) * Always garaged * Never involved in any accidents * Registered to August 2022 * Very original, motor exchanged in June 1995 and 96,600 km done since. Overall kilometres now 188,297 * Rear seats in good condition, driver's seat needs repairs to cushion * Floor pan in very good condition, some minor rust developing on the body but not within my limited ability to skilfully repair * Drives well, all mechanicals are in very good condition * Additional items included: an extensive file of receipts dating back to the 1980s, original workshop manual, stone guard for windscreen, roof racks, snow chains, and a variety of spare parts * Boxes that transform into a bed can be included * Location: one hour drive north of Newcastle, NSW Asking price $31,500. Genuine inquiries please contact: Keith Bishop by email: keithbishop53@yahoo.com.au
2nd Month Ads: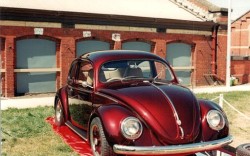 Wanted: Relevant Australian Volkswagen Magazines from 1992-1994. I am looking for magazines that feature the VW Beetle as in the photo attached. I cannot remember the actual dates or the magazines 'Mastheads'. The first article was a studio shoot and the second was done at the '93 Nationals in Sydney, at the soccer federation. Will pay a premium for quality magazines. I lost my copies of these a long time ago. It's now a part of my research into my own car that I let go of years ago. I have contact with its current owner and said I will forward whatever I uncover in my research. Please contact either by phone 0488 534 444 or email to vinnoh@hotmail.com Thanking you all, cheers Vince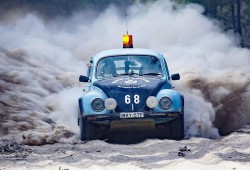 For Sale:- I have decided to take off all the "Off road/ Bash" gear from my '76 Beetle, so if anyone is looking to build up an off-road Bash/ Rally car check out the list. Prices negotiable. Contact Barry Parks on 0425 275 097 or email bpparks1@bigpond.com Pobjoy motor 1916 · HD Clutch · Skid Pan rear · Skid Pan Front · Half Cage Roll Bar · Terra Trip rally odometer · 14" Hotwire Mags and light truck tyres · Spare 45 L petrol tank and switching tap front · Rotating Strobe light
Wanted:- Hello, I am interested in buying a VW Golf Mk2. Do any members have one for sale, or do you know where I can find one? If you can help, please contact me. I am in Melbourne. Many thanks, Walther Richert 0490 062464 or richertw@iinet.net.au