For Sale
Classifieds are free to Club VeeDub Sydney members ($10.00 for non-members). Ads submitted will appear here and in our club magazine Zeitschrift for two months (or longer if requested). The deadline for classifieds to appear in Zeitschrift is the first Thursday of the month, and the magazine is published the week after. Ads will appear first in Zeitschrift, so that our Club Members see them before the general public does. They will then be posted here a week or two later.
Members should email their For-Sale ads to the Editor. Non members can purchase an ad online or post a $10.00 cheque/money order to the Secretary, Club VeeDub Sydney Inc.
Photos can be included with your ad - just email JPGs to the Editor.

This page last updated: October 2021
New Ads:
Wanted: VW storage. I am a club member looking to store a VW car in western Sydney (Penrith area). Do you have a warehouse or shed I could hire or borrow? Please let me know if you can assist. Carl 0417 471137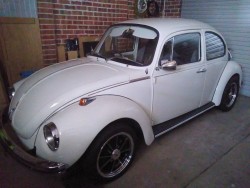 For Sale:- 1973 VW Superbug L (L-Bug). Very good condition, excellent interior, Saas seats, wood-rim steering wheel,suspension mods, 4-wheel discs brakes, BRM alloys ,twin kadrons, electronic ignition, Rego till Dec. $16,000. Ph Kevin 04318 29686l or email brady449@hotmail.com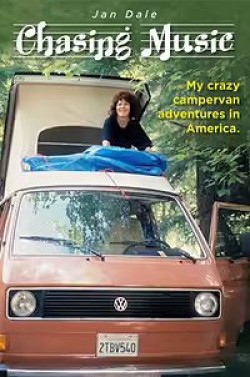 For Sale:- I have been the proud owner of many VWs both in Australia and overseas and currently have a T5 camper. In the l990s I drove a VW Westfalia camper van 160,000 miles around 48 American states on my own over about 6 years, breaking down all over the place and having a lot of extraordinary adventures. I have just published a book which I thought might be of interest to your members. It's called 'Chasing Music - My Crazy Campervan Adventures in America.' I self-published (through a professional publisher) and now face the task of letting people know about it, especially other VW owners. It is available for purchase from on-line sellers Booktopia, Amazon, Fishpond, BookDepository and Ebay for around $30. Here's a link: www.booktopia.com.au You can also contact me directly at jdale@netspace.net.au Looking forward to hearing from you! Kind regards Jan Dale, Mentone Victoria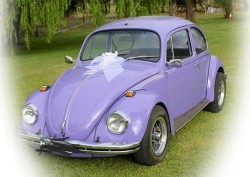 For Sale:- I have a 1972 VW Beetle 1300 that I wish to sell. Unregistered and has a small amount of rust in one spot and a dint near the headlight. Other than that , it is in lovely condition and runs well. Has mag wheels, original engine and a CD player. Interior is great. Colour is lavender. I live in Port Stephens. I have been told to hold on to it as an investment and although I love it, I never drive it. Would love to see it go to someone who would enjoy it. $15,000 ONO. Thanks for your time. Please contact Donna on 0488 660676 or email donnabeckhouse@live.com.au
Wanted:- I'm hoping to buy a 6n Polo (1994-2000) in either Tornado Red or Chagall Blue. Preferably a manual with low kilometers and in good condition. I'm located in the Newcastle region, bonus if the car is close but I am open to travelling once restrictions ease. If you or someone you know may be thinking about passing the car on, please contact me on 0419 983 706 or send me through an email to Stevejameswar@gmail.com
2nd Month Ads: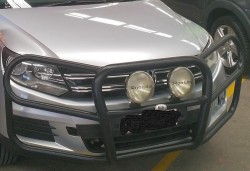 For Sale:- 2012 Tiguan bull-bar. It's a steel East Coast Bullbar with Roolite driving lights. Includes all mounting hardware and wiring harness. $500. Located in Elimbah, QLD. Please contact Phillip Dunn on 0448 807105 or email dunnworking@aussiebroadband.com.au
Notice: Dear Friends who like Volkswagen Beetle, Kombi and other models with air cooled engines...how are you? My name is Renato and I'm in Brazil - land of the last Volkswagen Beetle and Kombi factories. Our company is TRL Internacional - www.trlinternacional.com.br - we are specialists in searching and exporting Volkswagen. Want to increase your collection? Do you want to fulfill your dream of owning an original Brazilian Volkswagen? Talk to me and let's work together! Email me at renato@trlinternacional.com.br and I will help you. Best regards Renato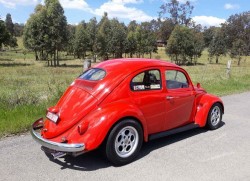 For Sale:- Custom 1956 Oval Beetle. I've owned this oval 56 bug for 16 years and driven many miles - it was even featured in Club Veedub's Zeitschrift in March 2007. It's been very reliable. It was body off restoration back in 1989. It has 1915cc engine that was built by Vintage Vee-Dub Campsie Sydney with twin Dellortos. It's done 10.5 sec on 1/8 th mile. A few trips I've done along GREAT Ocean Road Vic, driven a couple of times to Warwick QLD, Canberra, Gunedah NSW trips, Hervey Bay QLD. Genuin Porsche dials. Full NSW rego till Aug. Car is in Newcastle. Contact Rose on 0427 550203.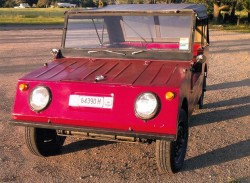 For Sale:- 1968 VW Country Buggy. On Club rego, old restoration with paintwork, good condition, new tyres, 6v. Car located in Merimbula on the south coast of NSW. Price $20,000. Phone Dick on 0409 807709.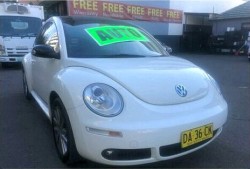 For Sale:- Our dealership has a 2008 Volkswagen New Beetle for sale which might interest your members. This VW just been traded in excellent condition both inside and out. Anniversary Edition White, 6 Speed Tiptronic Hatchback with black trim. 1.6-litre petrol motor. 151,000 on the clock. It is a spacious 3-door hatchback. This car is perfect for any buyer looking for a comfortable, reliable, stylish and affordable vehicle. Features include dual front airbag package, anti-lock braking, air conditioning, central locking remote control, Electronic Brake Force Distribution, head air bags, engine immobiliser, power mirrors, power steering, power windows, radio-CD with 6 speakers, side front airbags, sports seats, sports suspension, all the power options and much more! Also comes with logbooks. Come in for a test drive today! Selective Autos Homebush, call us on 02 9764 6666.